8th Congressional District Debate (9-26-18)
Opening Statement
 8th Congressional District Debate (9-26-18)
Closing Statement
Statement By: Independent Ray "Skip" Sandman, Candidate for U.S. House of Representatives, 8th Congressional District, Minnesota
 Statement on Sexual Assault and the Kavanaugh Nomination
As a person who has been taught to respect women and regard them as sacred, it is alarming to see the mentality on sexual assault being regarded as "boys will be boys." This perspective evades responsibility of sexual abuse perpetrators for horrendous acts and minimizes the effect that the abuse has on victims of this sexual assault. This type of mentality is very unhealthy, and the way it is spreading throughout America is only creating a culture that accepts this abuse and will only perpetuate more abuse. We need to shift this back to the place where women are regarded with the respect they deserve and honored. Holding abusers accountable for their actions and centering our mainstream perspectives to that which deems sexual assault as inexcusable, something not to be brushed off, is important.
In the vetting process of Judge Kavanaugh for his appointment to the Supreme Court, I feel that the two women who have accused him of sexual misconduct should have these accusations investigated by the FBI before any confirmation process happens. Every woman has the right to step forward and have her story heard. If they can hold Bill Cosby accountable for his past actions dating back 35 years, the Supreme Court nominee should also be investigated. I would like to call on Americans to examine their perspectives on how women are being treated to this day in 2018. It is a throwback into the past of selective male values. It's appalling to me that certain men in 2018 still marginalize women as a whole.
Press Release: Sandman formally files for Eighth Congressional Seat
June 6, 2018
Ray "Skip" Sandman formally filed to run for Congress with the Minnesota Secretary of State on Tuesday.  Mr. Sandman, the endorsed candidate of the Independence Party of MN, had this to say after. 
"We have filed our Affidavit of Candidacy with the Secretary of State and presented the clerk with roughly 1400 petition signatures nominating me to be on the November 6 ballot for the 8th CD seat. Minor Party and Independent Congressional Candidates are required to produce 1000 signatures of district residents that are eligible to vote.
I am humbled by those wishing to see me on the ballot and grateful to the 40 volunteers who promoted the petition. The volunteers' exuberance in gathering signatures produced a 40 percent surplus and we are confident that The Secretary of State will be validating our candidacy by early next week.
The voters of this district deserve another choice on the ballot besides proponents of 'politics as usual 'and feeble 'free-market' solutions to our failing economy. Our campaign is determined to show in the coming months that Skip Sandman is worthy of their vote.  
We also welcome to the race Mr. Welty, and Mr. Sorenson, and wish them the best of luck in their respective primaries. " 
 Thank You,
Mike Kuitu,
218-391-6367
8th Congressional District Candidate Ray "Skip" Sandman appoints Campaign Manager.
March 29, 2018
Today, Skip Sandman promoted one of his current campaign team, Terri Mathews, to take the position of Campaign Manager. "Up to this point our campaign has run effectively enough, but it has become clear that some roles needed to be better defined as we follow the path to victory in November. Terri shares my values, has shown amazing leadership skills and is a great organizer. She has my utmost confidence and the respect of the entire team." Sandman said.
Ms Mathews from Mahtowa, MN commented.   "As a citizen of the United States, I have watched our system of government being corrupted by our current administration. I felt I had no choice but to re-enter the political area in some capacity. As a female with a masters degree in public policy, I know I can make a difference for others. After much deliberation, I have accepted the position of Campaign Manager with the Sandman for Congress Campaign. I chose Skip Sandman's campaign because he is not beholden to either of the two major parties. Neither of whom have found a way to help those who need it the most in our society. With Skip, we have a rare opportunity to take back our power and find our voices again as Minnesotans and US citizens against a system that is only working for the very wealthy. I need you to join me in supporting Skip Sandman for our next 8th District Representative from our amazing state of Minnesota."
Thank you, The Skip Sandman Campaign Committee
 Sandman's new chance: Party switch fuels optimism for 8th District's third-party candidate
On Parkland, Florida tragedy (February 15, 2018)
My condolences go out to the families and friends who suffered this senseless and needless tragedy that occurred at yet another one of our country's schools, this time in Parkland Florida, is one more mass shooting that could have and should have been avoided by common sense legislation enacted by our elected representatives. As a country we have kicked this can down the road long enough. When do we say as a nation enough is enough? It is long past time that congress does the job of the American people and not the bidding of the NRA. I call on congress to act now and enact legislation to end the gun violence which is a uniquely American problem.
Sandman gets Independence Party endorsement in MN 8th Dist. race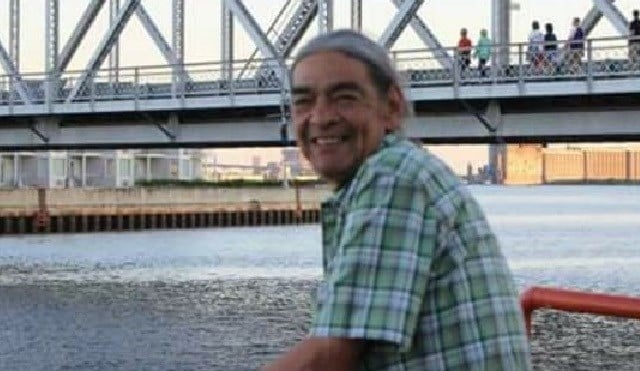 DULUTH, MN –
Skip's comments to the MN DNR  about denying a permit to mine to Polymet. (February 8, 2018: Duluth, MN)
"My name is Skip Sandman, I live right here in Duluth, downstream of Polymet. Maintaining our clean water is a necessity for our physical health, and our economic health. It is our responsibility to fight for our children and their right to clean water, to fish from and enjoy this beautiful Lake Superior that is in our own back yard.
The Polymet mine is the largest new threat to our region's supply of fresh water. To mine copper-sulfide ore, the metals need to be separated by finely crushing sulfide bearing rock.  When exposed, the sulfides create acid which leaches several heavy metals, such as mercury and lead from the remaining waste rock. These heavy metals then need to be contained to prevent them from getting into our air and water.  When the containment fails, and it will… because they all have leaks, besides heavy metals, sulfates are released and converted into methyl mercury in rivers and enter our bodies when we eat fish from contaminated rivers. One in ten newborns in the Lake Superior Basin ALREADY have unsafe levels of mercury in their blood, we simply cannot risk adding more mercury into our environment.
Polymet plans to place a 250 ft tall earthen dam on top of the existing LTV tailings pond to contain the toxins it produces. They believe that this containment will last for hundreds of years. Over those hundreds of years, it would be nearly impossible to prevent catastrophic failure of the containment and the pollution would work its way down the St. Louis River. Additionally, any environmental safeguards will be expensive to maintain and will be abandoned eventually by Polymet after they close their mine. It should be crystal clear to all of us, that we will be left to deal with the mess. We cannot trust these companies to simply do the right thing on their own. Plus, the current political power in Washington DC and in St Paul is bent on eliminating environmental regulations and handcuffing our enforcement agents. Therefore nobody will be left to force them to keep our water clean either. Our best approach would be to never let Polymet begin mining.         
Polymet has been preying upon our desperate workforce and offering them elusive jobs… a carrot on a stick.  So, let us all fully understand that the primary motivation of these multi-national mining corporations is not to provide good jobs, it is to make profits, and the more profit, the better it is for their company. They have no intention of providing good paying jobs. Polymet has never said what their lowest hourly wage will be. They will wave that stick and point to an average annual salary without clarifying whether one miner will have to work 50 hours a week to get $30 thousand a year while their CEO gets $30 million. It is a huge assumption that these will be good paying jobs. They will always use that carrot on a stick to blackmail all of us to go along with their looming environmental disaster.   It is in the best interests of all Minnesotans, including Iron Range miners,  that a Permit to Mine, be denied to Polymet."