February 12, 2018
IP Endorses Ray "Skip" Sandman for Congressional District 8 Race
Saint Paul – The Independence Party of Minnesota has endorsed Ray "Skip" Sandman, 64, of Duluth in his bid for the Congressional District 8 seat.  This will be an open seat following the announcement from Rick Nolan that he will not seek re-election.
Sandman and the Independence Party look forward to a competitive race. "For too long, the candidates of the two major parties have taken the people of the eighth for granted and have chosen to represent the interests of corporations and their wealthy donors," said Sandman.  He is focusing on protecting the waters of Minnesota, opposing the PolyMet copper-sulfide mine and expanding the availability of higher education among his proposals.  "Investment in our students means that business will flourish," stated Sandman.
"The IP continues to grow and attract quality candidates," noted Phil Fuehrer, State Chair.  "Skip Sandman joining our team gives the voters of CD 8 a true independent choice for this open seat," Fuehrer added.
 The endorsement of Sandman occurred during Sunday's State Executive Committee Meeting on a unanimous voice vote of the nine members present and voting.
Sandman gets Independence Party endorsement in MN 8th Dist. race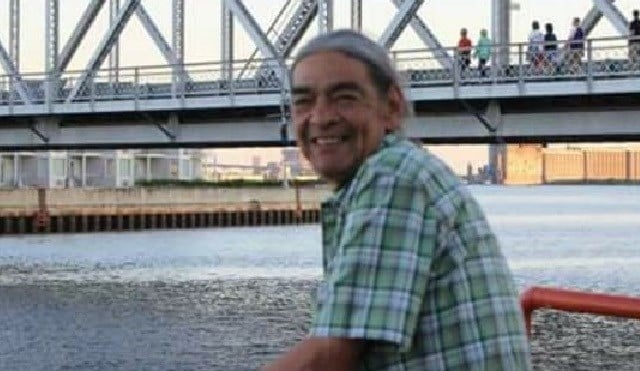 DULUTH, MN –
Personal Endorsements
Lauren Harewood ​
Stephanie Agius

Cloquet 

Isaiah Olsen

 Brainerd
Ruth Anderson
Duluth

Julie Abramowski

Cloquet

Doug Bowen-Bailey "In my experience, Skip has a great ability to listen to many different perspectives and from that diversity, find a path that moves everybody forward into a more healthy future."

Teauge Goodsky
Duluth
Erica Bowman
Cloquet

Chavela McCauley                       

         "Skip is great !

Duluth  

Christopher Cone
Duluth

Alicia Zimmer 

Duluth

Jeremy Davis
Duluth

Alisha Bliss       

Duluth

Michelle Defoe
Duluth

Jeffery Boshey III

Duluth

Melissa Deverney
Duluth

Jeff Boshey       

Duluth

Keith Diver Jr
Cloquet

Curtis Goodsky

Duluth

Sandra Drift   
Duluth

Tony Novak  

Cass Lake

Dr. Giniwgiizhig
Cass Lake

Wallace W. Storbakken

Walker

Amber Greensky
Duluth

Beatrice Dunn

Cass Lake

Rachel Hagen
Cloquet

Rhonda Bodin

Duluth

Ron Hagland
Cloquet

Mary Beth Mohr   

Walker

Lori Heitkamp
Duluth
Brendan Beaulieu             "Everything Skip says about the future is pretty intriguing"
Bena
Amanda Helgerson
Duluth

Demitrics Byrd

Duluth
Tracey Howg
Nett Lake

Kandis Myers                           "He drew me in, I love what he says."

Bena

Evelyn Hudson 

Cloquet 

Joseph Bennett

Duluth
Angela Kappenman
Brooklyn Park

Lauren Harewood 

Duluth
Robert Kesner
Cloquet

Cynthia Ross

Duluth
Mike Kuitu                                                                 "Skip will be a fearless truth teller in Congress."
Duluth
Samantha Lessman                     "A Native American Tradition"
Bena

Rita Letsos                                                               

"Skip has timeless values that protect humankind"

Duluth  

Shirley Young 

Bena
Laura Marland                                                        "Skip will vote to protect Lake Superior."
Duluth
G Jean Beaulieu                    "Lets Go Skip"

Bemidji

Jocelyn Martin
Cloquet

Matthew Jarvimaki

Duluth
Taysha Martineau
Cloquet

Scott Olson 

Pine City
Terri Mathews                                                         "Skip is an ally for women in our fight for equity in all aspects of our lives."
Mahtowa
Shannon Nance
Onamia

Kristy Marie ONeil                                                 

"Skip speaks for the people" 

Duluth 

Donna Patterson
Inver Grove
Greg Pederson
Saginaw
Roxanne Peterson
Cloquet
Elizabeth Rios
Willow River
Peggy Roy
Duluth
Rhonda Sam
Brainerd
Lizbeth Sargent
Brooklyn Park
Keith Schmitz
Duluth
Shannon Smallwood
Duluth
Jaron Smallwood
Remer

Donald Smith                                                         

"Skip will fight for more infrastructure jobs"               

Cloquet

Veronica Smith
Cloquet
Kathleen Spencer
Duluth
Sharon Strong
Virginia

Peter Tharaldson

St Paul   

Steve Thomas Jr
Cloquet
Allie Tibbets
Duluth
Kathryn Wegner                                                      "I'm supporting  Skip for Congress because we need a statesman in Washington, not just another politician."
Duluth
Simon Jay Whipple
Duluth
Erica Whitebird
Cloquet